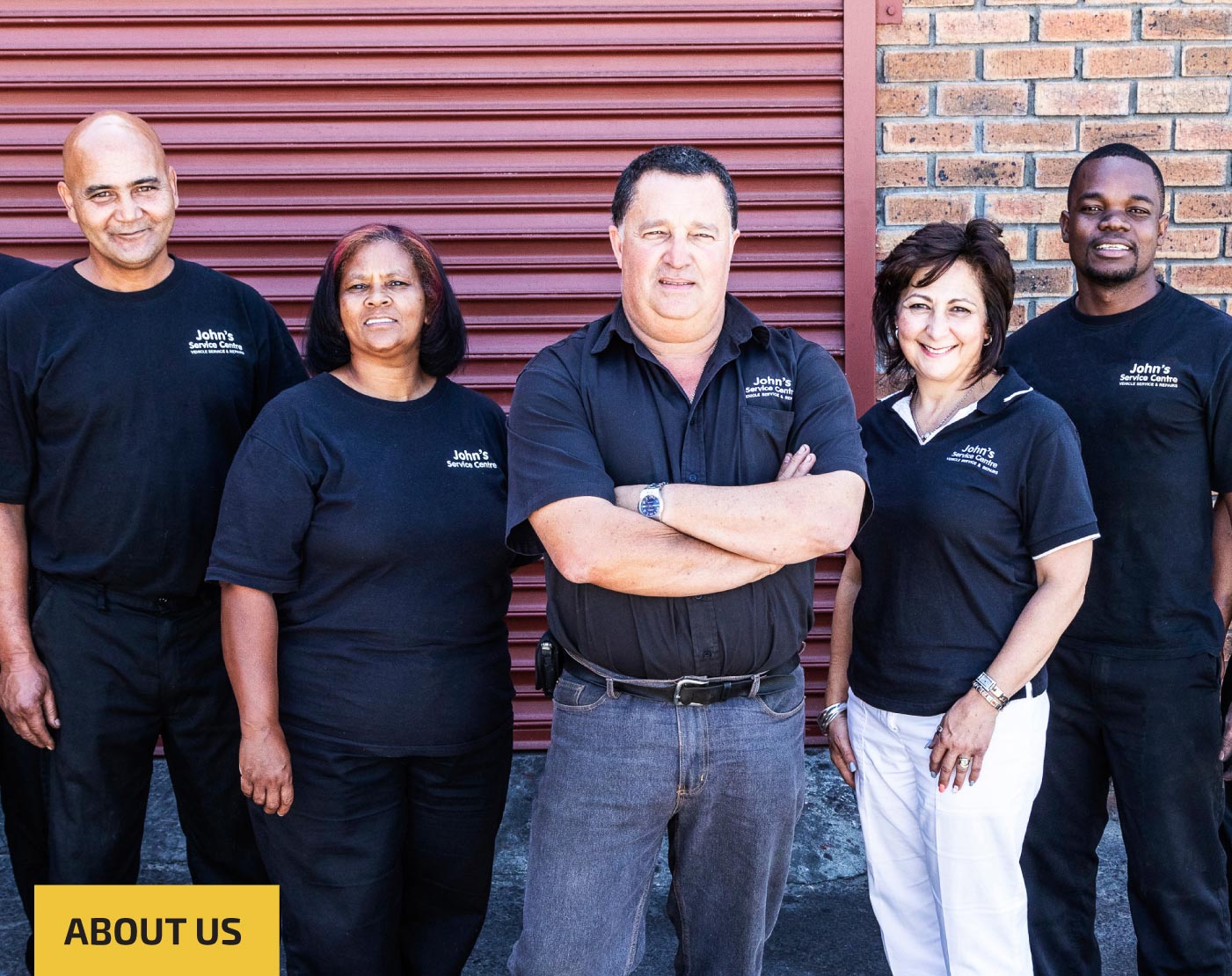 From L to R: Cyprian, JP, Nazeem, Berenise, John, Maria, Stallone, Nkosi and Anton
John's Service Centre is a medium-sized B-BBEE Level 4 Certified Vehicle Repair Workshop.
From humble beginnings in 1994, John Prinsloo began to service and repair vehicles from his home. With two stands and a love for cars, John eventually moved his part-time business to Montague Gardens in 2001. Maria, his wife, with her creative background, posted a small advert in the local newspaper, in the hopes that it would bring in some business. The advert, was the start to them growing their business with the support of the surrounding community.
John's Service Centre's family is made up of John – Member-Owner;
Anton – our Workshop Manager, Nazeem and Stallone, our Skilled Mechanics; Nkosi and JP – our Semi-Skilled mechanics;
Cyprian and Berenise our General Workshop Assistants who valets vehicles.
On the administration side we have Cathi along with the support of Berenise, who also makes lovely tea and lunches.
Maria is our Financial Administrator who is also responsible for
Marketing and Advertising for John's Service Centre.